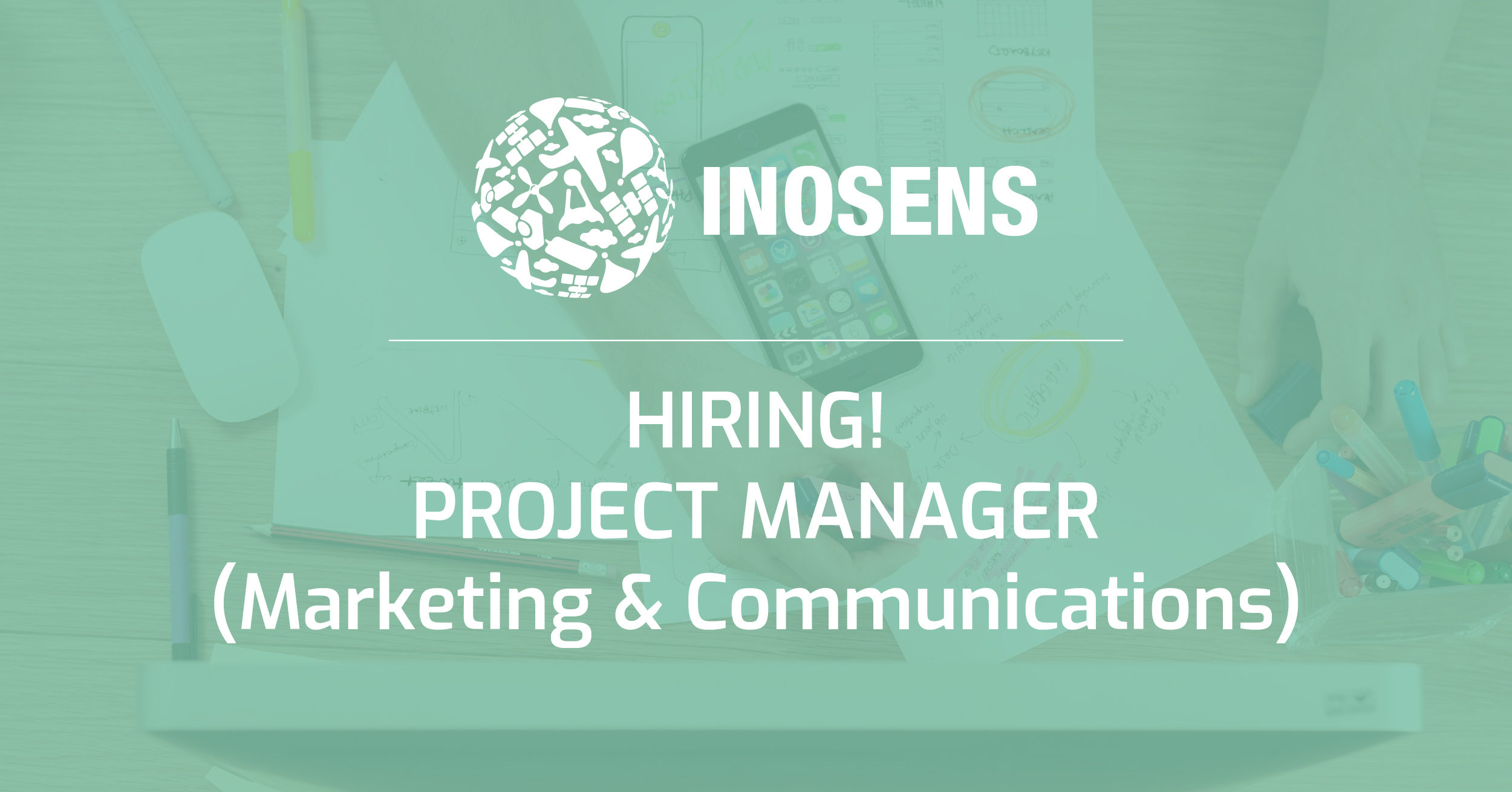 Are you a marketing & communication enthusiast? Are you a proactive person that wants to keep growing professionally in an international sphere? We might have a job for you!
We are looking for a Project Manager specialised in Marketing to join the InoSens team. This Marketing Project Manager will manage current projects funded by the European Commission (EC).
InoSens is an innovation-driven boutique consultancy specialising in delivering innovative, scalable technology solutions and business services for diverse European value chains. InoSens is Serbia's most successful SME in terms of the number of EU Horizon 2020 funded projects.
Responsibilities
You will execute EC awarded projects – deliver tasks, prepare documents, participate in meetings and manage various marketing-related activities. Tasks will include (but are not limited to):
Participate in the development and execution of the whole Marketing, Communication and Dissemination Strategy for different projects, drafting an omnichannel communications plan taking into account: Community Management, Social Media Marketing, Email Marketing, PR and in-house Marketing.

Design of Communication and Dissemination material (brochures, presentations, posters, and other visuals).

Projects' Websites running and maintenance (writing press releases, texts for websites, blog posts, communication packages, etc).

Support project partners to understand how they can align their dissemination and communication activities to the EC project.

Reporting based on the impact of the activities done during the Communication and Dissemination Plans (using Google Analytics, and other similar tools and platforms).

Preparation of new Project Proposals together with other team members.

Representing the company at project meetings, events, workshops in Serbia and abroad.
Key Requirements
A Bachelor's or Master's degree in a relevant field.

Fluency in English, both verbal and written, is a must (working language is English).

Basic to Intermediate knowledge of Adobe Package and WordPress.

Experience in Content Writing (strong writing skills).
Other preferred skills (not mandatory):
Working/studying experience in an international environment.

Positive attitude, self-starter person with a strong capacity to work independently, multitask, learn fast and work under pressure to meet deadlines and KPIs.

Knowledge of other EU languages is a plus but not a requirement.

At least one year of experience in a project management/marketing role.
What we offer
This is a full-time position, located in Novi Sad, Serbia. The company offers a dynamic, friendly, international and results-orientated working environment, where career progression is fast and strong. We are open to negotiating the specific legal form of the contract. The salary range is according to experience.
Important Note: we do not look for a person to tick of all of the above boxes. Instead of a "fake it until you make it" attitude, we care about onboarding a person that is ready to learn, grow, work, and party with us (think gin&tonic on Fridays after 3 PM).
Interested applicants should apply directly via LinkedIn or send their CVs to our electronic address: hr@inosens.rs. Only short-listed candidates will be interviewed.
By submitting your CV you consent to our privacy policy and consent to InoSens storing your data for up to 12 months following the recruitment process.