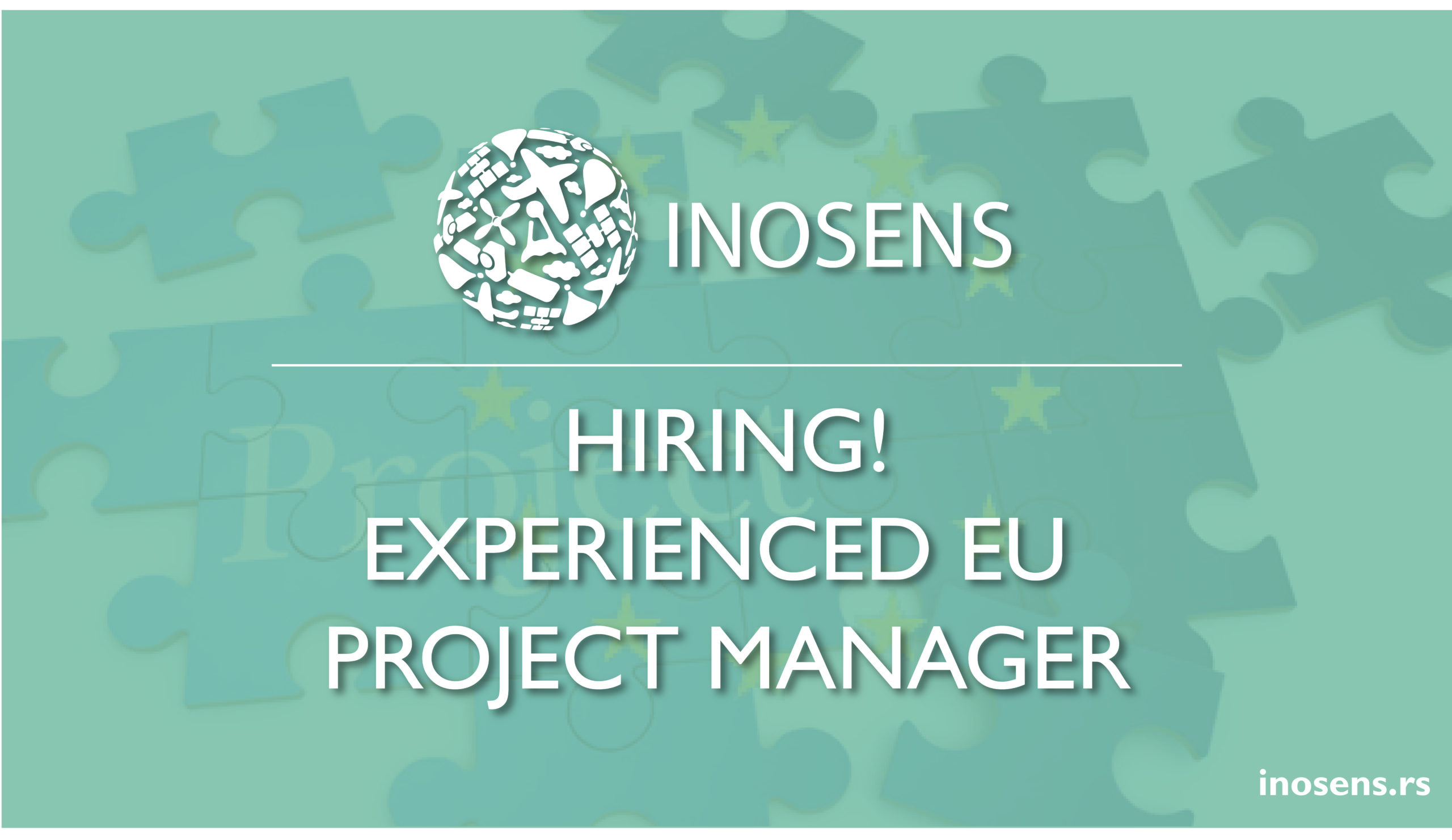 InoSens is Serbia's most successful SME in terms of the number of EU Horizon 2020 projects funded. We are an innovation-driven boutique consultancy specialised in the delivery of innovative, scalable technology solutions and business services for diverse European value chains in the broad agrifood sector and beyond.
We are looking for an Experienced EU Project Manager to join our team in working with diverse world-renowned stakeholders, ranging from entrepreneurs, start-ups and SMEs to large industries, governmental institutions and academic research organisations, on the implementation of the ongoing and preparation of new competitive projects funded by the European Commission through Horizon 2020 and Horizon Europe programmes.
Responsibilities:
Preparation of new Horizon Europe project proposals, together with other team members and our international partners
Implementation of ongoing Horizon 2020 projects – execution of project tasks, preparation of project deliverables and reports, participation in project events and other meetings (both online and physical, including international travel)
Interaction with international consortia and stakeholders
Participating in project events and other meetings (both online and physical, including international travel)
Involvement in other professional activities of the organisation
We are looking for candidates with:
2+ years of previous experience in proposal writing and/or management of EU projects
Truly fluent English, both verbal and written (our working language is English)
A Bachelor's or Master's degree in a relevant field (PhDs are also welcomed)
Proficient writing skills
Strong analytical skills and attention to detail
Excellent command of Microsoft Office (Word, Excel, Power Point).
Effective oral communication and top social skills
Self-motivated and positive personality, with strong international outlook and ambition (working/studying abroad and/or with international teams would be an asset)
Capacity to work independently, multitask, learn fast and work under pressure to meet deadlines and KPIs
Understanding of challenges in the global agrifood sector and the potential of IT in addressing them (not required but would be an asset).
We welcome applications from both Serbian and international candidates
We offer:
Full-time position in an established organisation located in Novi Sad, Serbia
Dynamic, friendly and international working environment
Fast career progression based on the progress achieved
Continuous personal growth opportunities through working on cutting-edge topics and with leading international teams
Competitive salary, in line with candidate's experience.
Interested applicants should apply directly via LinkedIn or send their CVs to hr@inosens.rs. Only short-listed candidates will be interviewed.
By submitting your CV you consent to our privacy policy and consent to InoSens storing your data for up to 12 months following the recruitment process.