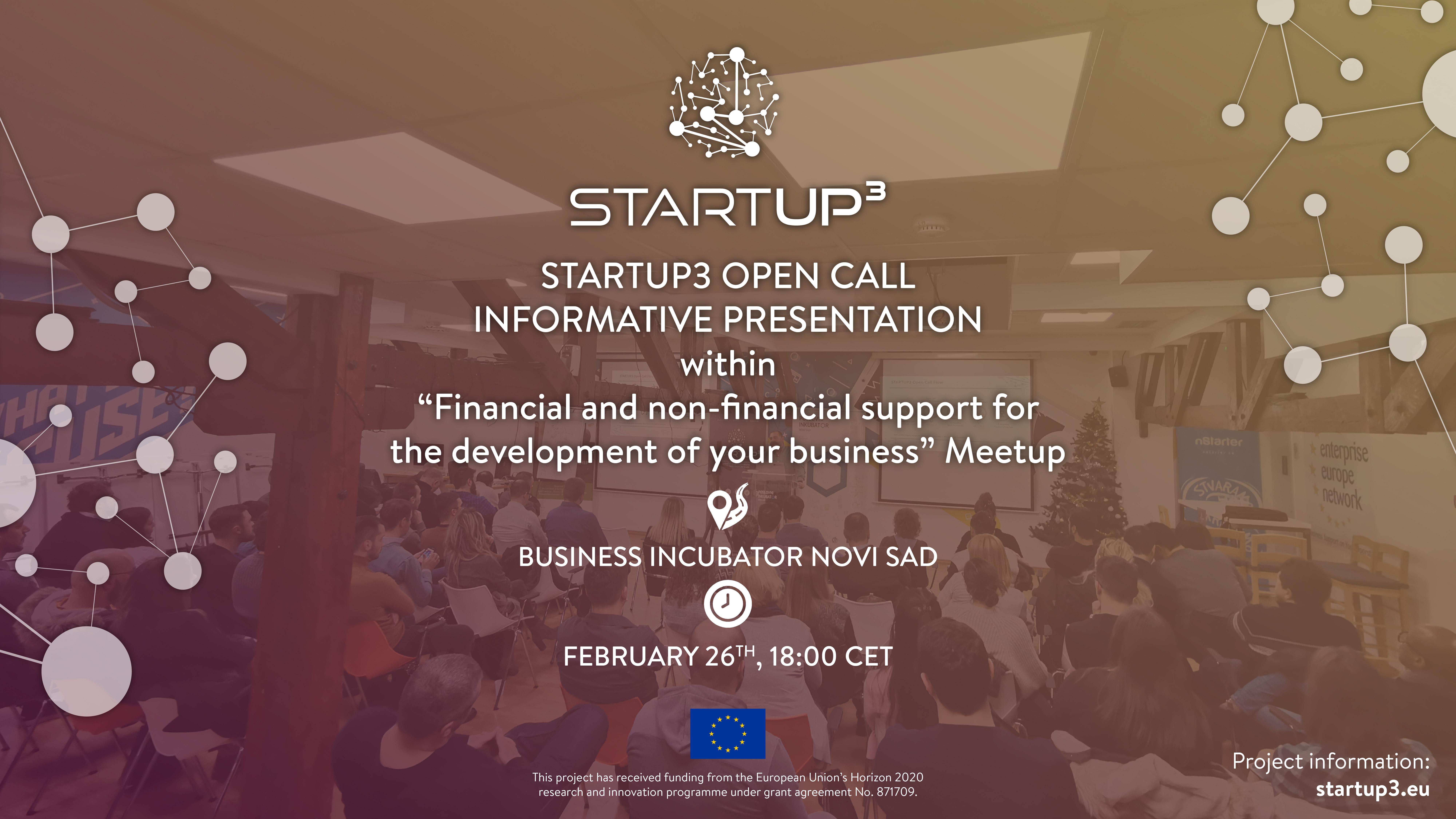 Are you fantasising about starting your own business, or have you already done it and don't know what to do next? Need inspiration and support? Want to learn something from other people and see how someone in Europe does it? You will find the answers to these and many other questions on Wednesday, February 26th at 6 PM in the Business Incubator Novi Sad – BINS.
At this gathering, participants will have an opportunity to hear more about support mechanisms for startups and SMEs development. Among these mechanisms will be those that can directly improve your finances, but also those that bring long-term benefits and do not directly finance your activities. During the meeting, don't miss the chance to gather information about the STARTUP3 Open Call from the InoSens Team.
In order not to leave our story in the realm of the possible, you will also have the opportunity to hear the experiences of the people who used these support mechanisms. You will learn firsthand what their experience was, what they learned exactly, what it looked like and what was left behind.
See you at the Business Incubator Novi Sad – BINS. Come and prepare your questions – and we will do our best to answer all of them!